Wear Resistance
Pump Restoration and Pump Repair
metal coatings for manufacturing, engineering, and industrial applications
We Take Metal Off and Put Metal On
Metal Technology of Indiana, Inc. is a metallurgical spray, repair, and engineering partner. We are an industry leader in thermal spray coatings, performance coatings, and machining services. , MTI is your best source for reliable pump repair and pump restoration. We will restore pumps to, and often exceed, OEM specifications.
30 years in business (30 years of learning what does and doesn't work)

22,000+ square ft. facility

Robotic and manual spray booths

Extensive machining resources

In-house metallurgical lab

Agile and expandible

We speak "engineer"
Located At
810 Hendricks Dr.
Lebanon, IN 46052
Phone
765.482.1100
Fax
765.482.1133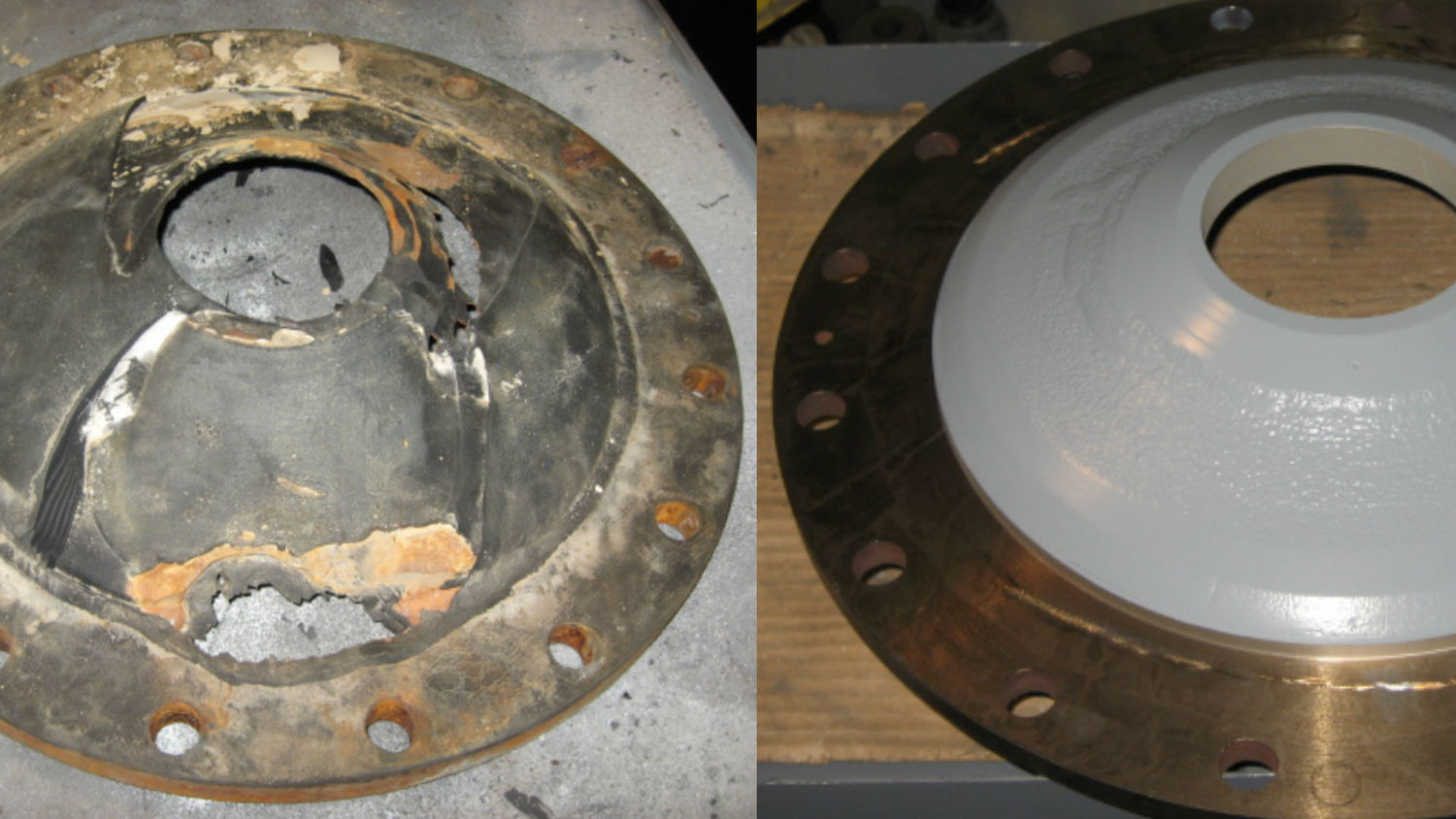 The Importance of Thermal Spray
Thermal Spray & Engineering
Engineers have to balance weight, strength, durability, operational temperatures, and corrosion resistance when solving problems with metal. Thermal Spray gives engineers a greater range of options and possibilities to overcome challenges.
Thermal Spray Can Add Value to Any Metal Part or Process:
Increase temperature resistance on both extremes

Increase or decrease friction

Dramatically improve wear resistance and durability

Reduce corrosion

Repair damaged parts
Our Thermal Spray Capabilities:
Powder
Wire
The Job's Not Done Until the Paperwork is Finished!
MTI has an in-house metallurgical lab for testing and documentation to meet and confirm spec requirements for the most demanding job. Our standards were designed to meet and exceed OEM specifications.
Request a Quote or Contact
Call (765) 482–1100 to request a quote or just talk to us about our services. You can also click the link below to go to our contact form. We look forward to hearing from you!
Our Clients
We've Been Around
Results
We Make a Big Difference
Example #1
Water Treatment
Cast Iron Water Impeller
Before:
Lasting about one week before corroding.
After:
Part now lasts about one year before needing repaired.
Example #2
Power Industry
Gas Turbines
Before:
Part inspected every 8,000 hrs with full tear-down and repair every 20,000 hrs.
After:
Part now lasts over 30,000 hrs without needing repair.
Example #3
Oil Industry
Inconel Ball Valves
Before:
Part service life was only few months.
After:
We don't know how long it lasts because it hasn't failed yet. Been a few years...
This Picture Kinda Says It All...
Still not convinced? We got more! Contact us today and let us show you around.
(765) 482-1100